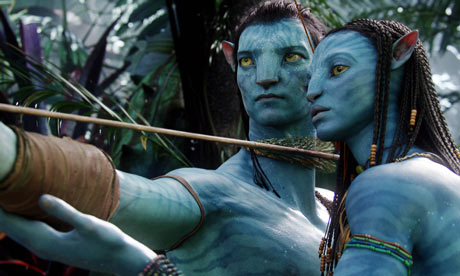 After the amazing success at the box office that James Cameron's sci-fi epic Avatar had back in 2009, it was no surprise that two sequels got the go ahead to be made to complete an Avatar trilogy.  Now, Cameron says a 4th film is not out of the question.  He said:
Last year I basically completely disbanded my production company's development arm. So I'm not interested in developing anything. I'm in the "Avatar" business. Period. That's it. I'm making "Avatar 2," "Avatar 3," maybe "Avatar 4," and I'm not going to produce other people's movies for them. I'm not interested in taking scripts. And that all sounds I suppose a little bit restricted, but the point is I think within the "Avatar" landscape I can say everything I need to say that I think needs to be said, in terms of the state of the world and what I think we need to be doing about it. And doing it in an entertaining way.
He seems quite focused now.  Hopefully he can make the upcoming Avatar sequels even better than the first!  Look for Avatar 2 to be released in 2015 (according to IMDB).
-Tom